Submit a birthday shoutout for you, a friend or family member and listen to Devon and Sunway for their greeting on the Birthday Blast, mornings at 6:55 and 8:55AM!  By submitting a shoutout, you'll also be entered for a chance to win a pair of tickets to see Anjelah Johnson-Reyes: Who Do I Think I Am? Tour live at Neal S Blaisdell Concert Hall (winners announced every Friday).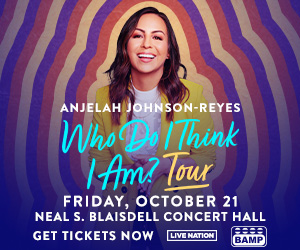 *If you are on our mobile APP, you will need to fill out this form on a desktop or mobile web browser.  Please try to submit at least 3 days ahead of time and we'll get to as many as we can!
*If you're a winner and you need instructions on how to redeem your prize, please reach out to us at contact@kumu.com.